GVK
Dr. GVK Reddy is the Founder and Chairman of GVK, a diversified business conglomerate with a predominant focus on infrastructure development. GVK is a leading Indian conglomerate with diversified interests across various sectors including energy, airports, transportation, hospitality and life sciences. It has taken pioneering initiatives across many sectors that it operates in and has overcome every challenge to provide reliable infrastructure to contribute to the country's growth.
GVK's greatest strength is its highly experienced and proficient in-house talent pool. GVK's collaboration with global infrastructure leaders has brought international expertise to India reflecting excellence and advancement in all its endeavours.
Having already invested over Rs. 25,000 crore (USD 3.7 billion) the company has projects worth over another Rs. 17,000 crore (USD 2.6 billion) in the pipeline, in India. GVK has pioneered various infrastructure projects viz. setting up India's first Independent Power Plant (IPP), first six-lane road project and first Brownfield airport under the Public Private Partnership model.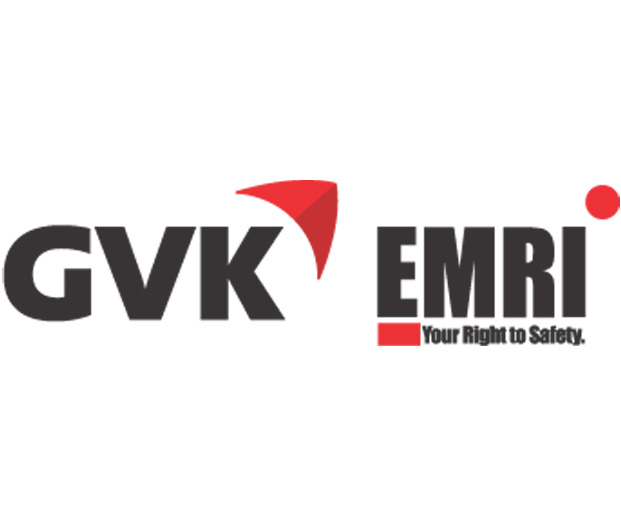 GVK EMRI
Dr. GVK Reddy is also the Chairman of GVK, EMRI. a diversified business enterprise with interests in a wide range of businesses including power generation, airport operations and management, roads, urban infrastructure, bio-science, hospitality services and manufacturing sectors. 
GVK EMRI (Emergency Management and Research Institute) is a pioneer in Emergency Management Services in India. As a not – for – profit professional organization operating in the Public-Private Partnership (PPP) mode, GVK EMRI is the largest professional Emergency Service Provider in India today.
With increased focus on research and analytics, GVK EMRI now, also enters into the arena of protecting law and order in the society. GVK EMRI has left no stone unturned to reach out the needy by extending its reach through various Help Line and Specific Segment oriented Focused Services as an offshoot of the vast expertise gained through the last 14 years of 108 EMS Operations across the length and breadth of it's operational states in India.